Measuring Muscle Visco-Elasticity in Horizontal Bed Rest Model for Better Understanding of Sedentary Life Style
May 17, 2013

New study: A 1 year prospective trial of treadmill desks
May 27, 2013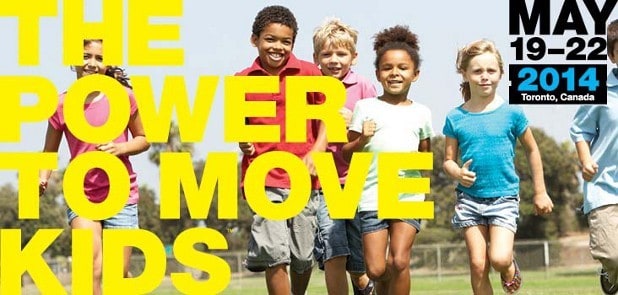 The 2014 Global Summit on the Physical Activity of Children — "The Power to Move Kids" — which takes place in Toronto from May 19th-22nd, 2014, will bring together those who are working to resolve the growing childhood physical inactivity crisis. Anyone whose work touches physical activity for children, including researchers, practitioners and policy-makers, should count this among the must-attend events for 2014.
Please see below for some updates on the 2014 Summit.
Summit Registration is Now Open!
We are off and running – registration for the 2014 Global Summit on the Physical Activity of Children and Youth is now open. Secure your attendance at this must-attend event for anyone whose work touches childhood physical activity.
Call For Abstracts is Online
Share your expertise with an international audience and be part of the resolution of the global childhood inactivity crisis.
The call for abstract submissions is now open for oral presentations, promising practice workshops (sharing successes) and poster presentations with either a research or practice focus.