The physiology of sedentary behavior in children with cerebral palsy and people with stroke.
October 7, 2015

Exploring the context of sedentary behaviour in older adults (what, where, why, when and with whom)
November 16, 2015
The journal Measurement in Physical Education and Exercise Science is pleased to announce the publication of the new Special Issue on the measurement of sedentary behaviour (title: "Don't Just Sit There – Do Something!"). The Special Issue is open for free access until the end of 2015.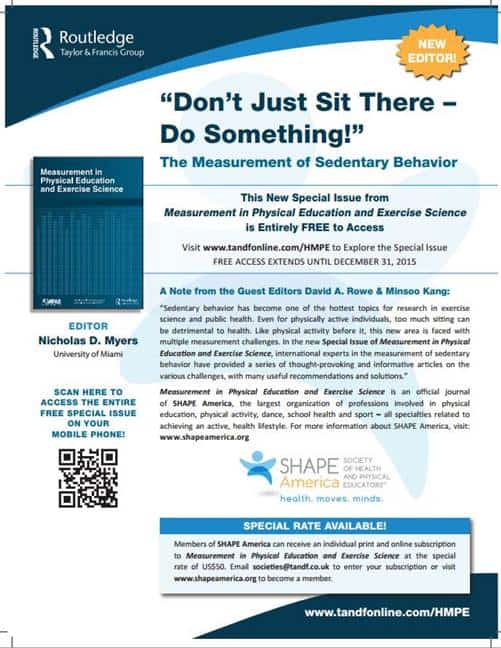 A press release describing the new issue can be found here.