Thank you to Dr. Justin Aunger and Dr. Janelle Wagnild for providing this post. 
Dr. Justin Aunger (Health Services Management Centre, University of Birmingham, UK) and Dr. Janelle Wagnild (Department of Anthropology, Durham University, UK) have recently co-authored a toolkit paper published as open access at the American Journal of Human Biology, summarising the means available to researchers seeking to measure sedentary behaviour in their research.
Aimed at human biologists who may be unfamiliar with the ins and outs of sedentary behavior research, the toolkit seeks to outline the strengths and weaknesses of both objective and subjective means for measuring sedentary behavior with a unique emphasis on considerations of various methods for use in diverse geographical and cultural contexts. Practical considerations, including how burdensome each method is to researcher and participant and scientific concerns including validity and reliability, are also discussed. The paper also explores cutting-edge means of improving validity of self-report measures, such as use of calibration against data from objective devices. The abstract for the paper and its citation can be found below and we recommend those interested in the measurement of sedentary behavior to give this toolkit paper a read.
Publication: "Objective and subjective measurement of sedentary behavior in human adults: A toolkit" (link).
Abstract
Objectives
Human biologists are increasingly interested in measuring and comparing physical activities in different societies. Sedentary behavior, which refers to time spent sitting or lying down while awake, is a large component of daily 24 hours movement patterns in humans and has been linked to poor health outcomes such as risk of all‐cause and cardiovascular mortality, independently of physical activity. As such, it is important for researchers, with the aim of measuring human movement patterns, to most effectively use resources available to them to capture sedentary behavior.
Methods
This toolkit outlines objective (device‐based) and subjective (self‐report) methods for measuring sedentary behavior in free‐living contexts, the benefits and drawbacks to each, as well as novel options for combined use to maximize scientific rigor. Throughout this toolkit, emphasis is placed on considerations for the use of these methods in various field conditions and in varying cultural contexts.
Results
Objective measures such as inclinometers are the gold‐standard for measuring total sedentary time but they typically cannot capture contextual information or determine which specific behaviors are taking place. Subjective measures such as questionnaires and 24 hours‐recall methods can provide measurements of time spent in specific sedentary behaviors but are subject to measurement error and response bias.
Conclusions
We recommend that researchers use the method(s) that suit the research question; inclinometers are recommended for the measurement of total sedentary time, while self‐report methods are recommended for measuring time spent in particular contexts of sedentary behavior.
Citation
Aunger, J., & Wagnild, J. (2020). Objective and subjective measurement of sedentary behavior in human adults: A toolkit. American journal of human biology, e23546. https://doi.org/10.1002/ajhb.23546.
About the authors: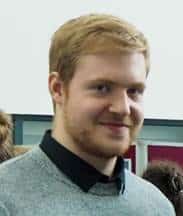 Dr. Justin Aunger is a Research Fellow at the University of Birmingham, currently working at the Health Services Management Centre. He completed his PhD in 2019 at the School of Sport, Exercise, and Rehabilitation Sciences, which investigated strategies to reduce sitting in older adults and other clinical populations. This included a systematic review, and delivery and evaluation of a behaviour change intervention with older adults awaiting hip and knee replacement surgeries.
Dr. Janelle Wagnild is a Postdoctoral Research Associate in Quantitative Methods at Durham University. She was awarded her PhD in Biological Anthropology in 2019 at Durham for a thesis that used a mixed-methods approach to understand sedentary time during pregnancy and its possible role in the development of gestational diabetes. She has published the key findings of this research in BMC Public Health, Journal of Physical Activity & Health, and Qualitative Health Research.