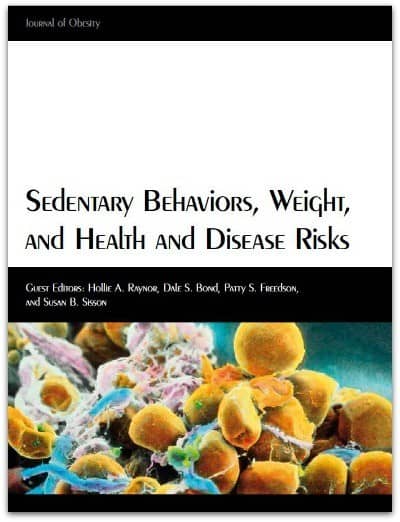 The Open Access Journal of Obesity has just published a special issue devoted to sedentary behaviour.  From an editorial by guest editors Hollie Raynor, Dale Bond, Patty Freedson and Susan Sisson:
The purpose of this special issue is to explore some of the unresolved issues pertaining to sedentary behaviors, weight, and health and disease risk in children and adults. The papers in this special issue assist in broadening the understanding of the relationship between sedentary behaviors, weight, and health. The topics regarding sedentary behaviors addressed in this issue include assessment of sedentary behaviors, the relationship of sedentary behaviors with other health behaviors and outcomes, how energy expenditure during sedentary behaviors may be increased, and outcomes for interventions designed to reduce sedentary behaviors.
The entire issue can be accessed for free via the Journal of Obesity website. Thanks to SBRN member Jean-Philippe Chaput for letting us know about the special issue.