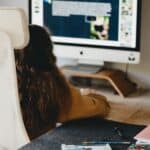 Mentally active but not inactive sedentary behaviors are positively related to adolescents' cognitive-academic achievements, a cross-sectional study — The cogni-action project
November 13, 2023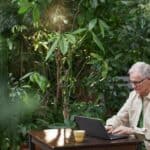 Sedentary behaviour and related factors in people with multiple sclerosis
November 27, 2023
Thank you to Dr. Francis Quarshie Senanu Dzakpasu and colleagues for providing this post about their recent article entitled, "Changes in Desk-Based Workers' Sitting, Standing, and Stepping Time: Short- and Longer-Term Effects on Musculoskeletal Pain" just published in Medicine & Science in Sports & Exercise (available here). 
The detrimental effects of prolonged sitting time on musculoskeletal pain, particularly pain at multiple sites among desk-based workers can be minimised by displacing portions of time spent sitting with physically active behaviour, such as intermittent standing and stepping (walking). In this context, however, the relative changes in the behaviour that displaces the sitting may be the determinant of the musculoskeletal pain outcome in the short term and the longer term.
ABSTRACT
Purpose
Sitting at work can be associated with musculoskeletal pain, but the effect of reductions in sitting is not well understood. We examined relationships with musculoskeletal pain of changes in sitting, standing, stepping, and short and long bouts of these behaviors.

Methods
Analyses pooled data from 224 desk workers (68.4% women; mean ± SD age = 45.5 ± 9.4 yr; body mass index = 28.1 ± 6.1 kg⋅m−2) in intervention trial. Device-assessed (activPAL3) sitting, standing, and stepping time and multisite musculoskeletal pain (Nordic Questionnaire; 12 body areas) were assessed at baseline, 3 months, and 12 months. Compositional data analyses in linear mixed-effects regressions examined relationships within 16 waking hours of the behaviors and their short and long bouts, with changes from baseline in acute and chronic multisite musculoskeletal pain at 3 and 12 months. Analyses were adjusted for initial group randomization and relevant covariates.

Results
At 3 months, increased standing relative to changes in other compositions was significantly associated with increased multisite musculoskeletal pain (acute: β = 1.54, 95% confidence interval [CI] = 0.10 to 2.98; chronic: β = 1.49, 95% CI = 0.12 to 2.83). By contrast, increased stepping relative to changes in other compositions was significantly associated with reduced multisite musculoskeletal pain (acute: β = −1.49, 95% CI = −2.97 to −0.02; chronic: β = −1.87, 95% CI = −3.75 to −0.01). Neither sitting reduction relative to changes in other compositions nor changes in short bouts relative to long bouts of the behaviors were significantly associated with multisite musculoskeletal pain changes. At 12 months, there were no significant associations for any of the compositional changes.

Conclusions
In the short term, while increasing standing with reduced sitting time can be unfavorable, concurrently increasing stepping could potentially reduce musculoskeletal pain. In the longer term, musculoskeletal pain may not be increased by moderate reductions in sitting time through spending more time standing or stepping.
CITATION
Dzakpasu, F.Q.S., Owen, N., Carver, A., Brakenridge, C.J., Eakin, E.G., Healy, G.N., Lamontagne, A.D., Moodie, M., Coenen, P., Starker, L., & Dunstan, D.W. Changes in desk-based workers' sitting, standing, and stepping time: Short- and longer-term effects on musculoskeletal pain. Medicine & Science in Sports & Exercise, 55(12), 2241-2252. doi: https://doi.org/10.1249/mss.0000000000003248